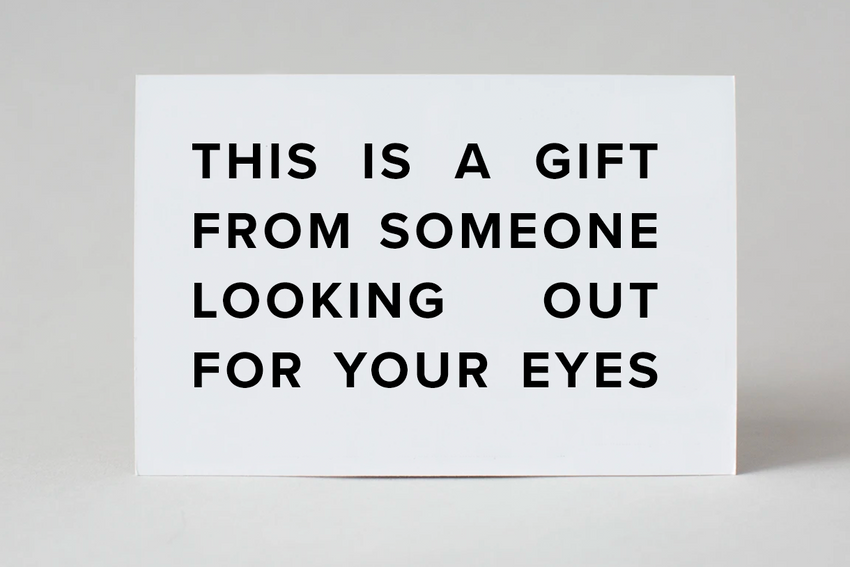 Gift Card
Share some joy with those you love to see the most. Their eyes will thank you!
Our gift cards can be used for any Zak. purchase - prescription frames, sunglasses, even an eye exam!
After purchase, you will receive an email with gift card instructions that you can forward to the recipient. 
For your consideration...